We take a moment to connect with the land beneath our feet. We acknowledge the traditional home of the Massachuset and Nipmuc peoples who inhabited this land long before Columbus got lost at sea. We honor and thank them and our neighbors, the Mashpee and Aquinnah Wampanoag and Narragansett peoples,  for their ongoing stewardship of this land and for the respect shown by them to all living things across generations. We support tribal sovereignty, the landback movement and commit to being an active ally for all Native peoples to the best of our ability.
The mission of the Lakota YouthStay program is to foster authentic, mutually rewarding and sustainable friendships between Native American youth and people in Eastern Massachusetts with the goal of inspiring hope and creating cultural understanding and awareness.
Since 2012, volunteers from the greater Medford community in Massachusetts have participated in annual volunteer trips to the Pine Ridge Reservation, home to the Oglala Lakota, in South Dakota. Through the years, volunteers have worked with numerous non-profit organizations there on building and other community projects at the request of and for the benefit of the Lakota people. In all of these experiences, volunteers have been honored to meet and develop friendships with people on the Pine Ridge reservation as well as visit a land of striking beauty with a vibrant Indigenous culture. As they learned about the rich history and culture of the Lakota people, the volunteers were deeply moved by the experience and returned to the Boston area as changed people—determined to do more to stand in solidarity with the people on the reservation. Out of the vision to share love, seek justice for all, several volunteers imagined ways to make the commitment to Pine Ridge "local" by building long-term, sustainable relationships that would support the young people of the reservation and bring the rich culture of the Lakota people to Boston. The Lakota YouthStay program is an outgrowth of that passion, dedication, commitment and hard work and is supported by many in the Boston area.
Lakota YouthStay is a program of One Spirit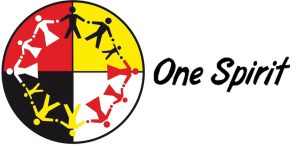 The mission of the Lakota YouthStay program is to foster authentic, mutually rewarding, sustainable friendships between Native American youth from the Pine Ridge Reservation in South Dakota and youth/adults in Eastern Massachusetts with the goal of inspiring hope, learning about Lakota culture and creating cultural understanding and awareness. Lakota YouthStay is an enriched homestay program with Native youth and host families engaging in a variety of shared activities of interest over the course of 8 days in July. The YouthStay experience is designed to ignite a spark of hope in Lakota youth and encourage them to continue learning, living and growing so that they reach their full potential. Ideally, the experience will inspire Lakota youth to envision a future living creatively and productively on the Pine Ridge reservation and contribute towards improving life on the reservation over time. Within the greater Boston community,  our goal is to provide those involved with an opportunity to gain a broader and deeper appreciation  and awareness of the remarkable history, culture and current lives of Native Americans and benefit from friendships with Lakota youth and their families.
The Lakota YouthStay Program is an ten-day experience (2 travel days; 8 days in Boston) with the Lakota youth group arriving late Tuesday night and departing the following week on Thursday morning. The program consists of participation in shared group activities in the greater Boston/Eastern Massachusetts area chosen to engage the unique interests of the Lakota youth attending that year and create opportunities for non-Natives to learn about Lakota culture .  The youth are housed with local host families, share breakfast with the hosts and engage in various group experiences and day trips for the remainder of the day.  Based on the interests of the individual youth, we develop a schedule of experiences that might look like this:
The Week
A sample YouthStay week:
Tuesday: travel day, airport pick-up, settle in
Wednesday: breakfast with host family,  photography class, group lunch, visit to aquarium, dinner with host family
Thursday: breakfast with host family, tour of Tufts University, trip to the beach, group pizza party
Friday: breakfast with hosts, visit to Spectacle Island, dinner with hosts
Saturday: breakfast with host family, spend day with host family
Sunday: breakfast with host family, spend day with host family, potluck/pool party
Monday: breakfast with host family, swimming at local pond, visit to a farm or day trip to visit Wampanoag youth in Mashpee
Tuesday: breakfast with host family, art workshop, visit to Quincy Market
Wednesday: breakfast with host family, sculpture class, ice cream, reflection circle,  final group dinner/goodbyes with host families
Thursday: drop off at airport, travel day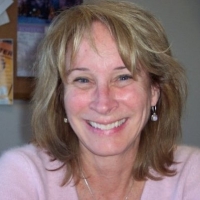 Joy Harris Founder and Executive Director Joy is an occupational therapist, world traveler, and outdoor enthusiast with a deep interest in the world, other cultures and nature.  Her connection to Pine Ridge Reservation and the Lakota people begin in 2012 when she, along with a group from her community in Medford, MA, volunteered to work on building projects for a week on the reservation.  That experience changed her perspective on life and deepened her interest in Native American issues in a profound way.  She continues to volunteer on Pine Ridge each year and frequently organizes/leads groups of volunteers from her local community and beyond for a week of service to the people of Pine Ridge.  Joy provides educational presentations on Lakota history, culture and volunteer opportunities in her local community at churches, libraries, schools and other local venues with the goal of increasing awareness of current issues affecting Native Americans.  The Lakota YouthStay program idea was borne out of this passion and her commitment to provide opportunities that will inspire hope and a sense of purpose for Lakota youth.
Aimee Pond Lakota Youthstay Advisor I was born and raised on the Pine Ridge reservation and graduated from Pine Ridge High School. I continued my education at the University of Wyoming where I studied Social Work. After completing my master's degree, I returned to Pine Ridge School where I worked as a K-12 School Social Worker for three years.
I enjoy coaching basketball, volleyball, and softball as well as participating when I get the chance. I enjoy spending time with my family and being outdoors. I am the mother to two sons – a 3 year old and a 1 year old.
I started as the Youth Leadership Program Coordinator during the summers at Thunder Valley Community Development Corporation on the reservation and am now the Youth Leadership Development Director there.
I am excited to be a part of the Lakota YouthStay program as it connects so well with our mission at Thunder Valley Youth Leadership Initiative. As a youth, I tried to be involved in as many off-reservation opportunities as possible and I feel those experiences really prepared me for what I had to encounter when I went to college. I want to help make those experiences possible for other youth on the reservation.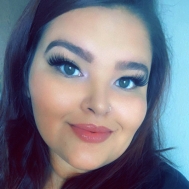 Kaity Spider, Lakota Youthstay Advisor  My name is Kaity Spider, I was born and raised on the Pine Ridge Indian Reservation. I am Oglala Sioux. I have two children and a dog. I have my bachelors degree in Elementary Education, I've been a teacher for 2 years, going on my third year. I'll soon be starting a Masters Program to receive my curriculum and instruction master's degree. 
In my culture, children are sacred. I grew up believing just that. My heart has always belonged to the children. They should receive all of the opportunities that are out here which means they should be able to see and experience the world outside of the reservation. I've always had a strong support system growing up, and to be able to ensure that the future generation of leaders has a support system has always been a goal of mine. Being an advisor with LYS  is allowing me to do that, not only to the children but to whomever may need some support. 
Sarah Montoya Lakota Youthstay Advisor Yá'át'ééh shik'éí dóó shidine'é. Shí éí Sarah Montoya yinishyé. Bilagáana nishłį́, Nóóda'i Dine'é bashishchiin, Bilagáana dashicheii dóó Naakaii dine'é dashinalí. Ákót'éego diné asdzáán nishłį́ Hello everyone! My name is Sarah Montoya. I am an enrolled member of the Navajo Nation and I was born for the Ute Clan. I am a student at Amherst College majoring in Environmental Studies. I am also President of Amherst's Native American Student Group and am proud to say that I successfully campaigned for Amherst College to recognize Indigenous People's Day for the first time in the 2019-2020 academic year. In my free time, I recreationally and professionaly play jazz.
I got involved with Lakota Youthstay in 2018 and have enjoyed talking with the youth about educational opportunities for Native people. I strongly believe that every Native student that wants to, should be able to go to college and also that they should know about the resources that exist for them. I am very thankful to get to know all of the incredible youth.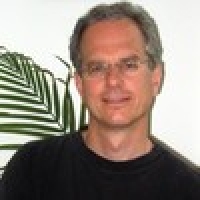 Marcel Schwab Lakota YouthStay Financial Advisor  Marcel is a Workforce Analyst in Fidelity Investments' Human Resources group. He and his family were fortunate to be part of the first year of the Lakota Youthstay Program as a host family. They hosted an 11-year-old girl who quickly bonded with their family and especially their 15-year-old son. Marcel was moved by the stories of the plight of the people on the Pine Ridge Reservation and wanted to help out in some way. When Joy offered him this volunteer opportunity, he was happy to accept. He is excited to use his analytic skills to help the program grow. Prior to this, he and his wife ran (as far as he knows) Malden's first popup gallery giftshop, featuring works by over 60 visual artists and hosting an array of events, performances, and art classes.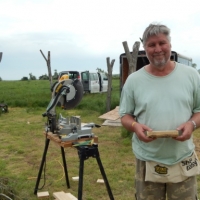 Bruce Roberts Lakota YouthStay Advisor Bruce is a clinical psychologist who has worked for over 25 years in a Community Mental Health Center and serves as the Director of Training for the doctoral psychology internship program there. He has long had an interest in the literature, history and experience of Native Americans.  He also enjoys travel, film, the outdoors and other cultures.  He and his wife, Joy, have been making yearly trips to Pine Ridge since 2012 doing volunteer work on the reservation.  Though not a formally trained business person, he has served for many years as a trustee of his church's invested funds and as well as a member of the advisory committee of his workplace retirement plan.  His goal is to keep the YouthStay program on a solid financial footing.
Rob Crooks Lakota YouthStay Advisor Rob is a retired environmental scientist who had over 40 years' experience as an applied environmental researcher, consultant and environmental policy and regulatory specialist.  He worked for governments, the private sector and international development institutions in Australia, the US and 15 countries in the South Asia and Southeast Asia regions.  He was born and raised in Australia, graduated from Sydney University and came to the United States in 1992 to work with the World Bank in Washington DC on its Asia environmental program.  He later became a US citizen, married a Minnesotan and moved to Medford in 2014 to retire.  More than 20 years of his professional experience was in developing countries, often very poor countries, which has given him an abiding interest in how disadvantaged communities find ways to overcome the development challenges they face and manage the environment around them.
Rob and his wife, Elisabeth have been thrilled to host children from Pine Ridge in each of the two years that the program has been running to date and are looking forward to continuing their participation in the program to continue and grow its success.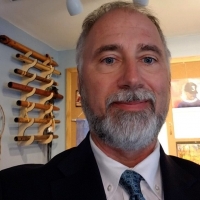 John Austin Lakota YouthStay Advisor  A graduate of Northeastern University, with degrees in both Accounting and in Finance, John Austin is currently in his 18th year as the Director of Finance & Operations at the Meadowbrook School of Weston, a private K-8 elementary school serving 310 children. Prior to that he served as an Operations & Finance Manager for 8 years at the New England Center for Children – a non-profit autism education and research institute serving children and their families. His choice of working for these two organizations was deliberate in the sense of strongly believing in the value of education and of wanting to make a social difference in the world by working for non-profit organizations.
John has long had an interest in Native American history and culture, deepened by his love of the Native American flute. The flute opened doors to meeting people who freely shared their gifts and teachings and inspired in John a deep desire to pay back the gifts he had received in kind. In recent years John has been active with an organization called One Spirit – a Native American service organization founded to assist and support the Oglala Lakota in South Dakota. He also supports the Oglala Lakota College on the Pine Ridge Reservation as well as the National Museum of the American Indian in Washington, DC.
In all of this, there is a strong commitment to "Be the change you wish to see in the world" and in the Lakota Youthstay Program John believes that there is a real opportunity and ability to live, and model, that credo.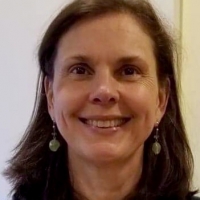 Marjorie Kroeger Lakota YouthStay Advisor Marjorie Kroeger is a psychotherapist in private practice in Newton, MA, specializing in the treatment of compulsive behaviors.  She has worked in community mental health and in private practice for 20 years.   Prior to her career in the field of mental health, Marjorie worked in journalism and publishing.    She grew up in St. Paul, Minnesota in a family dedicated to social justice work, welcoming hundreds of displaced or homeless citizens from around the globe into their home for short and long-term residence.
After college she worked as a journalist covering local politics for two daily newspapers. When her two children started school, she enrolled in a graduate program in counseling psychology. Marjorie worked as an outpatient clinician in college counseling, in community mental health and as a psychiatric emergency clinician. Currently, she runs a small counseling practice in Newton, MA dedicated to the treatment of compulsive behaviors and intimacy disorders. Marjorie is passionate about social justice issues, and has spent much of her life volunteering for a variety of organizations. She has served on two non-profit boards and has recently finished a two-year term on the board of Food Link, a food rescue organization which distributes nourishing food from local retailers to underserved populations.   Along with her partner, John Austin, Marjorie hosted two Lakota Youth Stay participants in the summer of 2018.  She has two adult children and a granddaughter.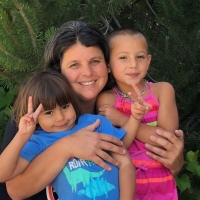 Shannon Freed Lakota Youthstay Advisor Shannon Freed has over 30 years of experience working with children. She is a former youth soccer coach, ski race team coach, camp counselor and pre-school teacher. She has a degree in Human Development and Family Studies with a focus in Early Childhood Education from Colorado State University and recently graduated with a Masters in Lakota Leadership and Management from Oglala Lakota College. She has been leading up a small community organization on Pine Ridge for the past 6 years called Earth Tipi who's stated mission is "Connecting people and resources to create sustainable housing and grow food on Pine Ridge". Their most recent project was an overnight summer camp for girls ages 5-11 and was co-sponsored by a youth group from California. Shannon and her partner Adam (who is a Wildland Firefighter for the BIA in Pine Ridge and from Manderson, SD) have 3 young daughters, Raven, ChetanWin and Ayla.
Pine Ridge today is the 8th largest reservation in the U.S.  It is the 2nd poorest county in the country. Life on Pine Ridge can be extremely difficult for many people especially the young people.  Pine Ridge is about two-thirds the size of Connecticut with a population of approximately 35,000 with 35% under the age of 18. Some other statistics (from federal, state and tribal sources):
Annual per capita income: $7,000
Unemployment: 85 – 90%
Alcoholism: 80 – 85%
97% live below the federal poverty level
Life expectancy is 48 years for men; 52 years for woman
Teen suicide rate is 2.5 times higher than the US national average
School drop-out rate is 70%
35% of the household on Pine ridge have no indoor plumbing; 39% have no electricity
Most people have limited access to quality health care
There are minimal preventative health care programs
There is limited public transportation
There are no major retail stores on the reservation. There is one grocery store and a number of convenience stores.