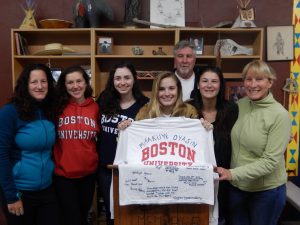 Looking for an opportunity to volunteer during the summer? Join others from the greater Medford area and beyond in volunteering on the Pine Ridge reservation in South Dakota! This volunteer experience will take place through Re-Member an independent non-profit on the Pine Ridge Reservation that improves the quality of reservation life through relationships, shared resources and volunteer services. You can read testimonials from previous volunteers here.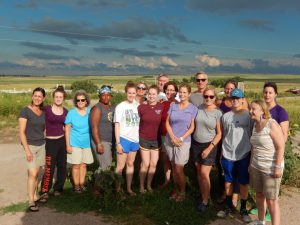 The greater Medford community has participated in annual volunteer trips to the Pine Ridge reservation in South Dakota since 2012. Volunteers work with Re-Member as well as other reservation-based organizations on building and community projects for the benefit of tribal members. The relationships formed over these years inspired Medford residents to create the
Lakota YouthStay Program
which brings youth from Pine Ridge to Medford for a 9 day cultural exchange program each summer.
During your Re-Member volunteer week, you will have an opportunity to work with and learn from the Oglala Lakota people who live on the Pine Ridge Reservation. You will have three days of work projects, two days of cultural immersion and tours, and daily opportunities to interact with and learn from Oglala Lakota presenters and fellow volunteers.
T
he cost for the 2024 Re-Member Volunteer Trip is $775
which includes 6 nights lodging, all meals, transportation while on the reservation and programming.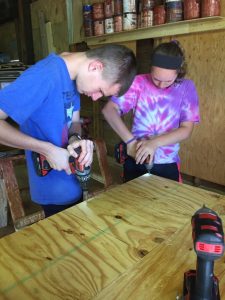 An initial deposit $310.00 is due with your registration;

This

price

does not include airfare to/from South Dakota;

Optional Ground Transportation from Rapid City Airport to Pine Ridge (and return) can be arranged for $100.00 round trip.
For more information on Re-Member volunteer trips, please contact Joy Harris at jharris@lakotayouthstay.org or call 617-852-2941